Press reviews of DEBUT
DJ Colin Noble (Jan 2023)

"My featured album of the week. A really excellent album you should have in your collection. I can't speak highly enough about this band. They're very very good indeed"
DJ Colin Noble, ARFM Radio, January 2023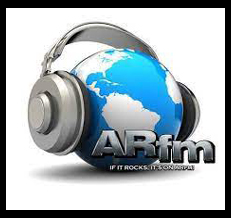 Blues In Britain magazine (Sep 2022)

This is a superb first release from the Manchester trio who, after checking out their website, are clearly no spring chickens, but who still manage to sound as spritely as the friskiest of young-gun outfits. It's a terrible name but the music is terrific.
Mark James Ross is the main driving force here, taking the vocal, guitar and keyboard duties as well as writing the songs and producing (he probably makes a nice cup of tea too). The songs are bursting with melodies , which flow over the top of mostly soft, rhythmic, reggae-tinged guitar grooves; the keyboard parts are melodically inventive and provide a counterpoint to the strong vocals and nicely flowing, lyrical guitar lines.
I can't think of another new album that has grabbed my interest so immediately for a long while. These are superbly-crafted songs. The playing is excellent throughout. The guitar soloing at times has a bit of a Dave Gilmour feel, particularly on Why Did You Leave Me? and The Road; the latter being another example of the atmospheric groove that sets this band apart.
It's hard to single individual songs out as the standard is consistently excellent throughout, but opener Invisible and Flesh And Blood will tell you all you need to know. There's even a whistled solo on Light As A Feather (Jenny's Song). What more can you ask for? Music for adults.
Simon Green for 'Blues in Britain' magazine (September 2022 issue)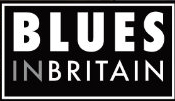 Listener reviews of DEBUT

"Well, I've played it twice now, which is a rarity for me these days. I don't think my opinion is worth much as I know I have unorthodox tastes, and although I know it's the only real way to convey to someone what a record sounds like, comparisons can be really annoying.

All the sounds are stunning, audio perfection, and the mix is such that I can't imagine it sounding any different. I love the Beatles/ Lennon references ( and not just the obvious ones). I know people who'll love this album, and if pushed I'd have to say it's post-Waters / Pink Floyd playing 10CC but filtered through a life lived well.

Well done, you should be very proud of it, it's inspired me to get my shit together and make that album I know is in me somewhere."

Nigel Banks
Flesh & Blood
(As featured on DEBUT - Our brand-new CD album!)
"A tour de force. A serious and complex piece of work, right up there with the best... "
Proper Geezer on Facebook
Long Time Old
(As featured on DEBUT - Our brand-new CD album!)
"Fabulous! "
LJS on Facebook
"Sounds great!"
BB on Facebook
"Lovin' it"
BH on Facebook
"Enjoyed it. Sounds great"
DR on Facebook
Invisible
(As featured on DEBUT - Our brand-new CD album!)
"This is a hit... or damn well should be "
JW on YouTube
"Catchy as hell... "
Anonymous via email
"This definitely deserves more views, my heart yearns for her family"
MWC on YouTube
"So beautiful."
LG on YouTube
"Beautiful song"
SM on Facebook
"Gorgeous song for a gorgeous girl"
SLP on Facebook
"Please do listen to this lovely song, and share if you feel able"
DP on Facebook
"Love your style. The lyrics are very 'touching' and the sound calming"
ABU on Facebook
"For anyone who has suffered a loss of someone they love to cancer ( or any loss really ) x Listen to this beautiful song x Consider donating x A truly special way to reflect on that loss" ... "So, so sad but such a beautiful song x Think cancer charities should use it!"
AS on Facebook
"Definitely and the video is lush xxx" ... "This is so sad what a beautiful song x"
JG on Facebook
Come Home
(As featured on DEBUT - Our brand-new CD album!)
"My favourite track. Gets me every time "
GB on Facebook
"Lush production guys. Well done"
AJ via email
"Amazing! Love this!"
RW via YouTube