As reviewed and acclaimed by Simon Green for 'Blues in Britain' magazine, DEBUT was written, mixed and produced by Mark James Ross at Dalemedia Studios, Rochdale. This is the band's first CD album and features ten stunning and original blues and rock tracks. The album was beautifully mastered by Simon Gibson at Abbey Road Studios, and is being now performed live by The Climate Stripes as they tour the UK throughout 2022 and 2023.
Review of DEBUT, by Simon Green, 'Blues In Britain' magazine
"This is a superb first release from the Manchester trio who, after checking out their website, are clearly no spring chickens, but who still manage to sound as spritely as the friskiest of young-gun outfits. It's a terrible name but the music is terrific.
Mark James Ross is the main driving force here, taking the vocal, guitar and keyboard duties as well as writing the songs and producing (he probably makes a nice cup of tea too). The songs are bursting with melodies , which flow over the top of mostly soft, rhythmic, reggae-tinged guitar grooves; the keyboard parts are melodically inventive and provide a counterpoint to the strong vocals and nicely flowing, lyrical guitar lines.
I can't think of another new album that has grabbed my interest so immediately for a long while. These are superbly-crafted songs. The playing is excellent throughout. The guitar soloing at times has a bit of a Dave Gilmour feel, particularly on Why Did You Leave Me? and The Road; the latter being another example of the atmospheric groove that sets this band apart.
It's hard to single individual songs out as the standard is consistently excellent throughout, but opener Invisible and Flesh And Blood will tell you all you need to know. There's even a whistled solo on Light As A Feather (Jenny's Song). What more can you ask for?
Music for adults"
Author: Simon Green for 'Blues in Britain' magazine (September 2022 issue)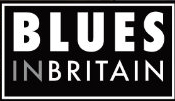 So why not buy one of the Limited Edition CDs directly from our online store below? (NOTE: For every CD sold, we will donate £1.00 to The Jennifer Nichol MacKenzie Fund to help us reach our £10,000 target for MacMillan Cancer Care).
RRP: UK and NI residents, £9.99 inc. P&P (£12.99 for EU / £15.99 Worldwide)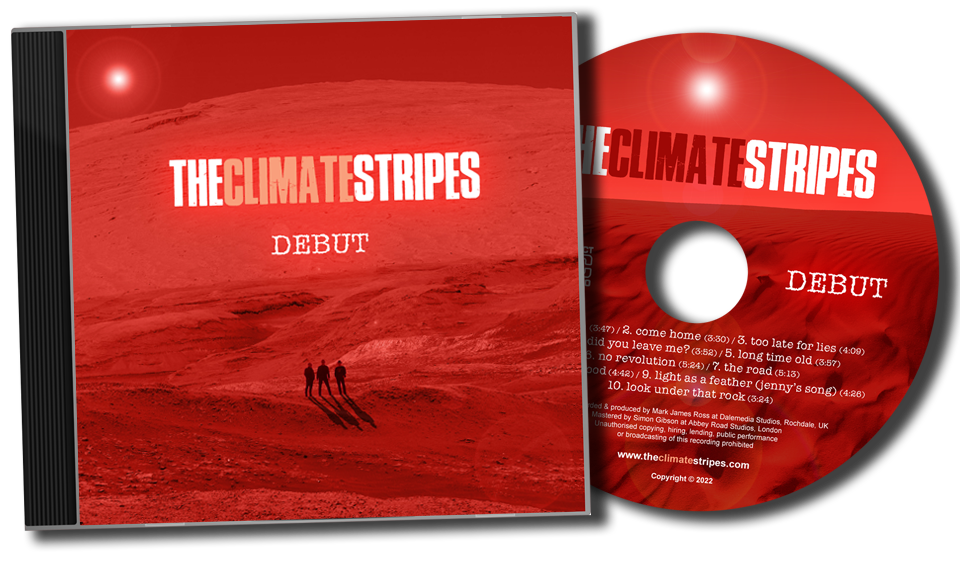 You can also stream / download 'DEBUT' via SOUNDCLOUD and the usual platforms below: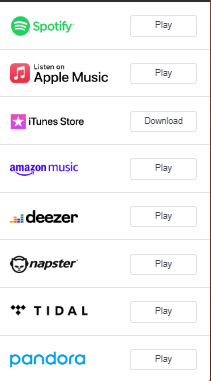 About 'DEBUT'
Beautifully mastered by Simon Gibson at Abbey Road, DEBUT employs a complex variety of blues & rock riffs and thought-provoking lyrics in celebration of the human experience.
Opening the album, Invisible sets the scene with our man of the hour; an ageing hippy in some seedy bar, diminished by the tyranny of youth, nursing a whisky, and resenting becoming all-but-invisible as his years advance. Yet, despite his woes, as the credits roll our hero still manages to step out with the pretty lady at the bar. Cool huh? (But was she real? Was he real? Then again, if no-one can see you, does it matter?)
At one end of the pentatonic scale, The Road, Come Home and Why Did You Leave Me are perhaps just simple love songs, whilst Long Time Old muses more wistfully on the nature of love itself. (Too Late For Lies is a minor diversion from blues/rock into reggae, reminding us all not to wait too long to make love happen). At the other, we hope Light As A Feather (Jenny's Song) will feel like a gently uplifting track, despite its introspective take on the nature of mortality.
No Revolution is an unapologetically reference-strewn homage to John Lennon and Yoko Ono, harking back to the (innocent?) revolutionary promise of the 60's, as well as the awful events of December 8th 1980. Beginning with the infamy at the Dakota Building, it features a radio report from a local NY station that fateful day, reminding everyone (of a certain age) where they were when they too heard the news.
Then, we consider Lennon's somewhat ambiguous views on the validity of political revolution ("count me in / out"?), there are some inexpertly-hidden references to the nihilism of 'Working Class Hero'. The point is, whether it be Jesus Christ or John Lennon, throughout the ages, fame on this scale is oft accompanied by jealous violence. And yet, as the last power chord fades, and refusing to bow to pessimism, the lyrics also celebrate the timeless optimism of 'Imagine' ... well ... that was good enough for us.
Perhaps with the most 'edge', Flesh & Blood examines the misogynies found everywhere in modern life; from pornography to organised religion (Beatle anoraks might spot a few Lennon references there too).
And last but not least, chiming with the timeless concepts behind the rest of the album, but with tongue-firmly-in-cheek, Look Under That Rock asks us to imagine the band one hundred years hence, as avatars electro-ported to their DEBUT gig on Mars, playing to thousands of cheering Co2 breathing Homo Martianis at the vast new Gale Crater Space Coliseum *.

(* We're grateful to NASA's Burt Ulrich for allowing us to use the images of Equatorial Mars taken by from ''Curiosity' on our album cover. Cheers Burt ;-) ).
In any event, hopefully there's something on this album for everyone ...
Get in Touch!
You can click here to see our gig diary. And to get in touch, why not email us or call us on 01706 345648 today? We look forward to hearing from you!