Based in Manchester, England, The Climate Stripes are a brand-new blues & rock band featuring Mark James Ross (vocals / guitar / keys), Pete Moran (backing vocals / bass) and Tony Fitzgerald (drums) (See pics below).
Mark James Ross (Vocals / Guitars / Keys)
Mark is a highly experienced musician, songwriter and producer, responsible for writing, recording and producing the band's first album DEBUT.
Born: Edinburgh, 1964
Favourite Colour: Blue
Favourite films: 2001: Space Odyssey and Life of Brian
Life Motto: "Never have a big idea in a small town"
Unexpected Factoid: Holds a commercial pilot licence
Claim to fame: Once sang a duet with Lisa Stansfield (ED: yeah, only the school play though?)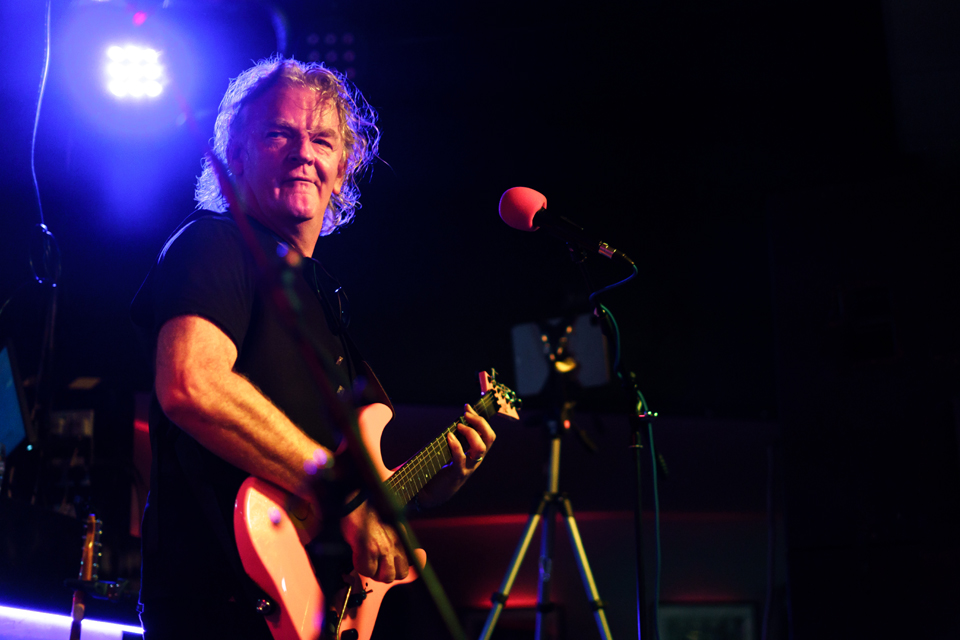 Pete 'Ray' Moran (Bass / Keys / Vocals)
With many years on the professional scene, Pete Moran is a seasoned bass player, keyboardist and vocalist, bringing a unique energy to the band's live performance.
Born: Manchester, 1972
Favourite Colour: Aubergine
Favourite films: One Flew Over The Cuckoo's Nest
Life Motto: "If you give a man a fish you feed him for a day, but if you give a man a fishing rod, well, you've got yourself a fish"
Unexpected Factoid: Holds a blackbelt in Origami
Claim to fame: Once managed to give himself a blow job sitting in a wheelie bin (ED: This is a family show)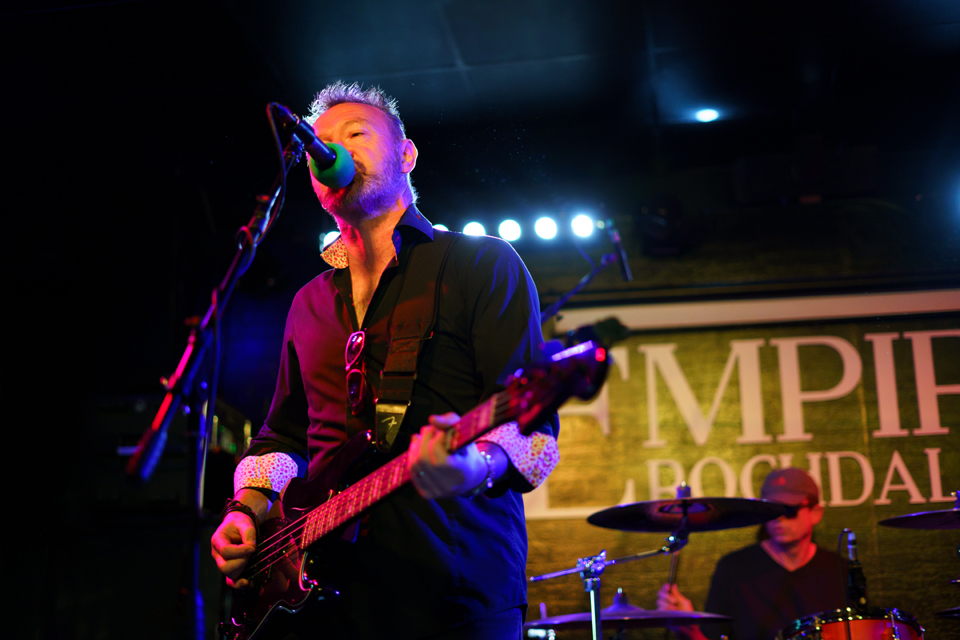 About Tony Fitzgerald (Drums)
To complete the line-up, Tony Fitzgerald is an incredibly inventive drummer, bringing his unique style to every performance, marrying occasional flourishes of jazz and funk to the simplest of power-driven backbeats.
Born: Bury, Lancashire 1961
Favourite Colour: Black
Favourite films: This is Spinal Tap and It's a Wonderful Life
Life Motto: "They can't hang you for your thoughts" and "It's not brilliant but it'll have to do"
Unexpected Factoid: Has double-jointed thumbs
Claim to fame: Was once interviewed by the Financial Times (ED: A tall tale that. Proof?)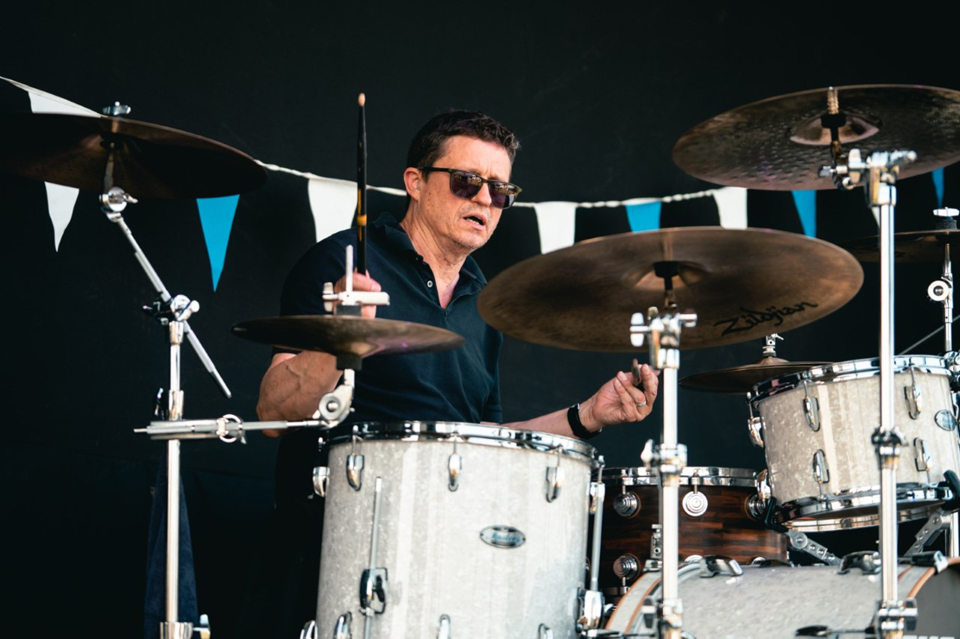 About our DEBUT album ...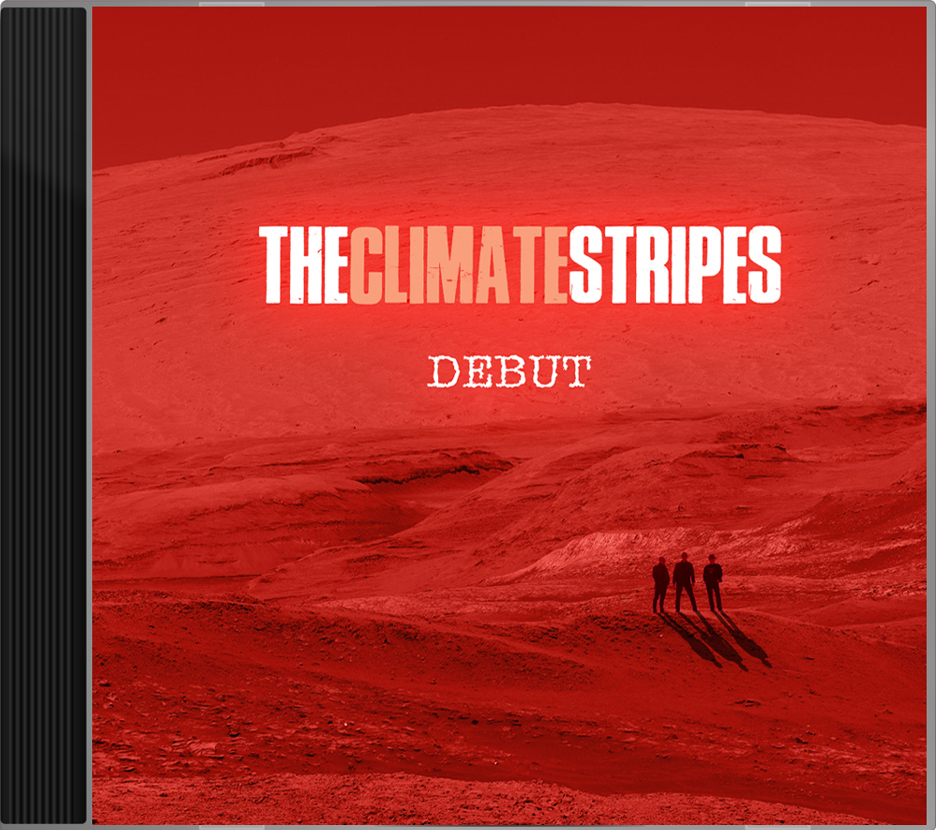 Beautifully mastered by Simon Gibson at Abbey Road, DEBUT employs a complex variety of blues & rock riffs and thought-provoking lyrics in celebration of the human experience.
Opening the album, Invisible sets the scene with our man of the hour; an ageing hippy in some seedy bar, diminished by the tyranny of youth, nursing a whisky, and resenting becoming all-but-invisible as his years advance. Yet, despite his woes, as the credits roll our hero still manages to step out with the pretty lady at the bar. Cool huh? (But was she real? Was he real? Then again, if no-one can see you, does it matter?)
At one end of the pentatonic scale, The Road, Come Home and Why Did You Leave Me are perhaps just simple love songs, whilst Long Time Old muses more wistfully on the nature of love itself. (Too Late For Lies is a minor diversion from blues/rock into reggae, reminding us all not to wait too long to make love happen). At the other, we hope Light As A Feather (Jenny's Song) will feel like a gently uplifting track, despite its introspective take on the nature of mortality.
No Revolution is an unapologetically reference-strewn homage to John Lennon and Yoko Ono, harking back to the (innocent?) revolutionary promise of the 60's, as well as the awful events of December 8th 1980. Beginning with the infamy at the Dakota Building, it features a radio report from a local NY station that fateful day, reminding everyone (of a certain age) where they were when they too heard the news.
Then, we consider Lennon's somewhat ambiguous views on the validity of political revolution ("count me in / out"?), there are some inexpertly-hidden references to the nihilism of 'Working Class Hero'. The point is, whether it be Jesus Christ or John Lennon, throughout the ages, fame on this scale is oft accompanied by jealous violence. And yet, as the last power chord fades, and refusing to bow to pessimism, the lyrics also celebrate the timeless optimism of 'Imagine' ... well ... that was good enough for us.
Perhaps with the most 'edge', Flesh & Blood examines the misogynies found everywhere in modern life; from pornography to organised religion (Beatle anoraks might spot a few Lennon references there too).
And last but not least, chiming with the timeless concepts behind the rest of the album, but with tongue-firmly-in-cheek, Look Under That Rock asks us to imagine the band one hundred years hence, as avatars electro-ported to their DEBUT gig on Mars, playing to thousands of cheering Co2 breathing Homo Martianis at the vast new Gale Crater Space Coliseum *.

(* We're grateful to NASA's Burt Ulrich for allowing us to use the images of Equatorial Mars taken by from ''Curiosity' on our album cover. Cheers Burt ;-) ).
In any event, hopefully there's something on this album for everyone ...
Get in Touch!
If you'd like to find out more about our songs, gig diary and other goodies, why not email us or call us on 01706 345648 today? We look forward to hearing from you!